API Lifecycle Management Capabilities
What makes Yappes unique is the support for the entire lifecycle of APIs. It provides a complete solution for enterprises to start and scale their API journey. One single platform to address the complex needs of different phases of API life cycle.
Not just it is a built on a cloud native technology stack but also is cloud agnostic to support the cloud strategies for enterprises.
Built for scale and performance
The platform is built and tested to support high API calls and transaction volumes. The solution is architect-ed for low latency and high performance.
Multi-layered security architecture. Protect your APIs using API keys, auth-n/z strategies, HMAC, refresh subscription keys on demand, rate limit and apply quotas, white list or black list IP addresses etc. Builtin RBAC also provides separation of duties along with an audit trail.
A platform made for developers ensuring smooth integration with development tools, supporting modern agile and DevOps methodologies, and using cloud native technologies for rapid development.
Collaborations and Accreditations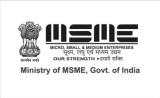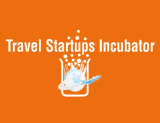 Dominate the digital realm with Yappes
Harness the power of APIs to build your empire